St Giles London Central
Reino Unido/London
Cursos
General course
Intensive course
Business course
Exam preparation
Summer course
Tailor made course
Acerca de esta escuela
St Giles London Central is a large, lively centre in a 100-year-old building which combines traditional architecture with modern teaching facilities - the school has a spacious roof garden as well as a self-access study centre and interactive whiteboards in most classrooms. With a fantastic choice of courses available there is always a wide range of ages and nationalities at the school giving it a fantastic international feel. London Central is the perfect centre for students looking to benefit from modern study facilities as well as enjoy everything that life in the capital has to offer.
Dirección
Reino Unido
WC1B5JX London
Southampton Row 154
Año en que fue fundada la escuela: 1987
Numero máximo de alumnos en la escuela: 720
Pagina web de la escuela: St Giles London Central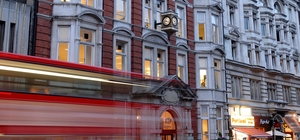 St Giles London Central
Vídeo de presentación de la escuela
Ubicación de la escuela
Our London Central school occupies a magnificent building in the heart of fashionable Bloomsbury and is situated opposite Russell Square. From this great location it is easy for students to experience all that the capital city has to offer- it is just a 5-minute walk to the world famous British Museum and a 15-minute walk to the West End, Oxford Street and Covent Garden! The school is also close to two underground stations for easy transport links around the city.
Volver a los resultados