Erne Language Academy
Irlanda/Cavan
Cursos
General course
Intensive course
Business course
Exam preparation
Akademic course
Summer course
Tailor made course
Acerca de esta escuela
Erne Language Academy is a private English Language institution specialising in English Language immersion Homestay programmes in Ireland.
As a residential academy, our students reside on campus, or locally selected host families. We provide a complete service to our participants, English lessons, ongoing English conversation classes, social interaction, activities like Kayaking, Horse Riding or Mountain Biking, and day trips to places like Dublin, Belfast and Galway.
We also enable students to attend a selection of Irish and UK High Schools, to study for periods from 1 month to 1 school year.
Our ethos is Learn Through Discovery and we encourage our students to use their English language progression to maximum benefit.
All our English Language classes are conducted to Cambridge standards, and we have a 100% pass rate with FCE/B2 examinations.
You can contact us Learn@ErneLanguage.Academy or visit our website www.ErneLanguage.Academy
Dirección
Irlanda
Cn Cavan
Virginia Cavan
Año en que fue fundada la escuela: 2011
Numero máximo de alumnos en la escuela: 24
Pagina web de la escuela: Erne Language Academy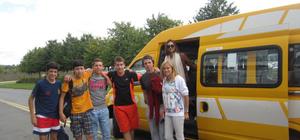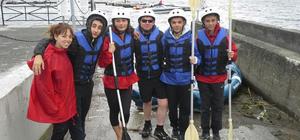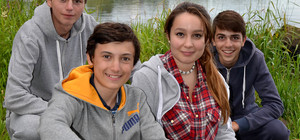 Ubicación de la escuela
Virginia is the second largest town in County Cavan, Ireland. It was founded at Aghanure during the Plantation of Ulster and was named Virginia after Queen Elizabeth I of England. Situated close to Lough Ramor, Virginia is on the N3 route approximately 45 minutes northwest of Dublin along M3 motorway, where once it was a strategic staging and rest point for the coaches plying between Enniskillen and Dublin. In more recent times, Virginia is connected to the capital by a regular bus service from Cavan town Bus Éireann. Regarded these days as a commuter town with its proximity to larger trading towns east and west, the local industry consists mainly of farming and milk processing at the local Glanbia factory, (formerly Virginia Milk Products) which produces skim milk powder and cream for the world-renowned brand Baileys Irish Cream liqueur. Other local manufacturers include the Fleetwood brand of paint products. Virginia won the Irish Tidy Towns Competition in 1964 and 1965. It has also been home to the popular annual Virginia Agricultural Show for over seventy years and more recently hosted Ireland's only Pumpkin Festival.
Volver a los resultados