AIP Languages
España/Valencia
Cursos
General course
Intensive course
Business course
Exam preparation
Akademic course
Summer course
Tailor made course
Acerca de esta escuela
AIP Languages offers Spanish language courses for all levels with teaching materials especially developed to meet everyone's personal needs. The school also organizes cultural activities such as academic trips in Valencia in addition to the courses so you can experience a true cultural captivation in Spain. Recognized by Instituto Cervantes we guarantee a high quality of teaching. All our teachers have a university degree in the field of teaching Spanish. The school has 19 classrooms modern classrooms where more than 150 students can simultaneously attend classes and quickly learn Spanish in an effective way in a comfortable and pleasant environment. If you think about immerse in the spanish culture and learn spanish you can participate in our internship program.
Dirección
España
46010 Valencia
C/ El Bachiller 7
Año en que fue fundada la escuela: 1998
Numero máximo de alumnos en la escuela: 150
Pagina web de la escuela: AIP Languages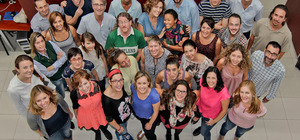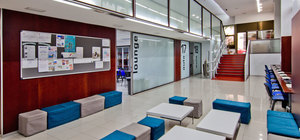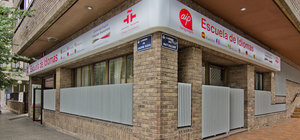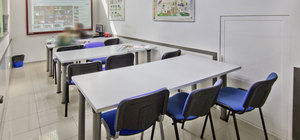 AIP Languages
Vídeo de presentación de la escuela
Ubicación de la escuela
Valencia is the third biggest city in Spain with a beautiful beach to enjoy the whole year. The school is located in the university area of Valencia just 10 min with the tram to the beach and 10 min walking to the city centre.
Volver a los resultados