ELE ALEPH Spanish languages school
Spain/Valencia
Courses
General course
Intensive course
Business course
Exam preparation
Akademic course
Online course
Summer course
Tailor made course
About this language school
Your Spanish language school. Learn Spanish in Valencia (Spain) and enjoy an unforgettable experience! Courses run all year round both at our school and online.
At the core of everything we do is our belief that learning a language is one of the most rewarding investments you can make in your life. We sincerely believe that there is no better way to learn or improve a language than interacting with real people in everyday life situations. That is why we try our best to make your stay here as enriching as possible.
Whether you are looking to enjoy nightlife, relax on the beach, explore the countryside or discover a great city full of cultural activities, Valencia is just your perfect choice.
We understand how difficult it must be to choose an adequate language course to fit your needs the way you want. For that very reason we like to keep things simple for everyone.
Whether you are looking for a general Spanish course or some specific class (business-oriented courses, exams preparation...), we can guarantee a suitable choice for you regardless of your initial level. All courses have the same price, no matter how specifically oriented they are or what your level is.
Learning is a complex process that takes more than just a teacher and a bunch of homework. And since most of our students must take some time off from their duties to come all the way to Valencia, it should at least be as fun as it is productive and rewarding. That is why we organise a weekly plan of mostly free daily activities for you to join us and practice your Spanish in relaxed and comfortable situations with your teachers and you classmates.
Address
Spain
46008 Valencia
C/ San Pedro Pascual 10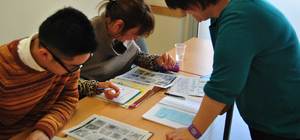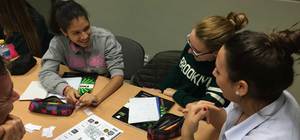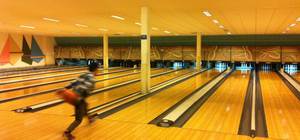 About the location
Our foreign languages studio Aleph is located in a traditional 1920's building in the very heart of Valencia, just minutes away from some of the city's most impressive landmarks, like the old town gates Torres de Quart, the modernist Estació del Nord (train station), Mercat Central (market) and Ajuntament (City Hall) or the gothic Llotja de la Seda.
Back to results