EIIE EURASIA Institute for International Education
Germany/Berlin
Courses
General course
Intensive course
Business course
Exam preparation
Akademic course
Summer course
Tailor made course
About this language school
EURASIA Institute is working with a large university network to place eligible international students for Bachelor's and Master's degrees. Since good German language skills are a prerequisite for the enrollment at 95% of the German universities, EURASIA Institute offers university pathway programs focused on German language courses and supports the candidates during the application process. Our pathway programs embrace a comprehensive preparation for university studies. Students can choose almost any field of study. German education is known throughout the world for excellence, flexibility, and for the range of opportunities it offers. A degree from one of the carefully selected universities EURASIA works with will give students the qualifications they need to be internationally successful. Moreover, since most Germany universities are funded by the government, the degree programs are FREE OF CHARGE and the cost of living for students in Berlin is low in comparison with countries like Great Britain or the US.
The university Pathway Programme includes the following services:
I. Pre-arrival support • University conditional letter (student's confirmation of eligibility to study in Germany) • Visa documentation • Blocked account opening • Provisional insurance • Visa support • Reservation of accommodation
II. Language Preparation Programme & Support with University Application (9 months) • Intensive language preparation course from A1 to C1 (6 weeks/ level, 30h/week) • Preparation for entrance exam at university (STK/TestDaF/DSH Exam) • Individual advisory service and counselling for final admission • Student service support
Address
Germany
10963 Berlin
Obentrautstraße 72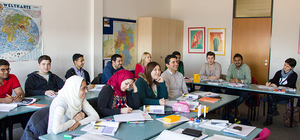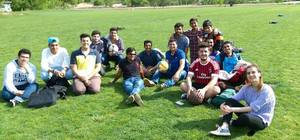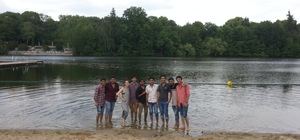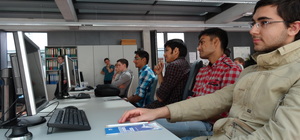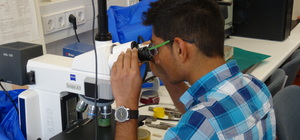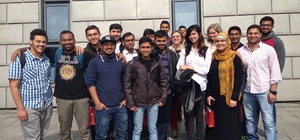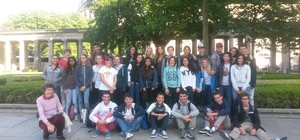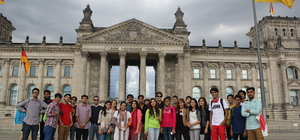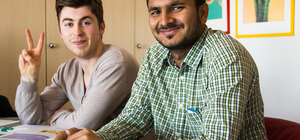 EIIE EURASIA Institute for International Education
Video presentation of school
About the location
The EURASIA Institute for International Education, taking full advantage of its central location in Berlin, attracts young people from all over the world. The Institute is located in a trendy and multi-faceted district in the heart of Berlin with an impressive outlook over Potsdamer Platz and ideally situated for public transport links. In the vicinity is a network of underground (U-Bahn) and overground trains (S-Bahn) as well as bus routes. Very close by is the Technical Museum and Großbeerenstraße, a street which provides a good infrastructure of services with its small shops, restaurants, bakeries and cafés. Right opposite the Institute is a large recreation and leisure park. Within 10 minutes you can be at the ultra-modern Potsdamer Platz, or in the charming Bergmannstraße neighbourhood with its characteristic, original historic stucco buildings and antique shops.
Back to results