CCEL Christchurch
New Zealand/Christchurch
Courses
General course
Business course
Exam preparation
Akademic course
About this language school
Located on the picturesque campus of the University of Canterbury in the residential suburb of Ilam, CCEL Christchurch is less than 10 kilometres away from the city centre. CCEL students are part of the campus community and have access to the university facilities.
Alongside a quality education system and world class education facilities, Christchurch offers an exceptional quality of life. Christchurch is known for its many parks and gardens and its numerous recreational activities. From Christchurch it is possible to go surfing and skiing in the same day while experiencing some of the most stunning scenery in New Zealand.
Address
New Zealand
8041 Christchurch
Solway Ave 53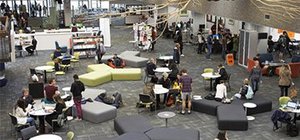 About the location
New Zealand is one of the world's best places to live and study, and it is consistently ranked among the top countries in equality, work-life balance, environmental standards, community support and education. Safe, friendly and welcoming, our country is a natural playground full of opportunities for unique experiences. But, there's so much more to New Zealand than what's recorded on paper. Within our shorelines, the varying landscapes, diverse culture and top-notch urban offerings make it a front-running travel destination. Spectacular glaciers, rugged mountains, sprawling fiords, picturesque countryside, black sand beaches and coastline as far as the eye can see. World renowned restaurants, cafes and bars - it's all here.
Back to results