Andrioti School
Griechenland/Corfu
Sprachen
Modern Greek (1453-)
English
Kurse
Standardkurs
Intensivkurs
Businesskurs
Examensvorbereitung
Akademischer Kurs
Sommerkurs
Tailor made course
Über die Sprachschule
Andrioti School has been providing quality language courses since 1977. Our reputable team of educators, our warm and friendly school environment and the range of courses we offer are sure to enhance your holiday experience. Choose between English or Greek language courses, culture or literature seminars, or let your children join our special vacation courses.
Our main aim at Andrioti School is to ensure that you receive the highest standard of tuition possible in a friendly environment; we want to help you develop the confidence and skills to think and use the target language. Apart from developing their own materials for class, teachers also make use of a wide selection of international course books and other teaching resources and use state-of-the-art technology to supplement their classes. As a small organization we can concentrate on your individual needs and design a course to suit your needs and interests. We will also be there to help you not only with your classes but also with any accommodation arrangements and leisure activities you may need.
Andrioti School is located in the quiet residential area of Garitsa, but within walking distance from the hustle & bustle of the town centre. A well-reputed small organisation which is flexible to adjust programmes according to your needs & interests. The school has been licensed by the Greek Ministry of Education & the National Qualifications Organisation and has always been a member of PALSO.
We are proud to say that we have been formally accredited by the Ministry of Education, Lifelong Learning and Religious Affairs and the Centre for the Greek Language as an examination centre for the Examinations for the Certificate of Attainment in Greek.
Andrioti School has also been recently accredited as a Lifelong Learning Training Centre by the National Qualifications Organisation, which means our list of courses will be expanding to cover areas of professional and personal development to the highest standards.
Visit Corfu. Study with Andrioti School. Enjoy a holiday to remember!
Adresse
Griechenland
GR-49100 Corfu
Alkinoou 33
Gegründet: 1977
Maximale Anzahl an Studenten and der Sprachschule: 40
Webseite der Sprachschule: Andrioti School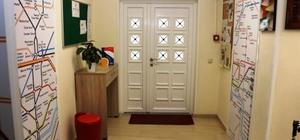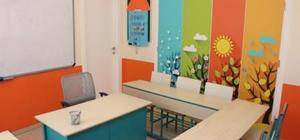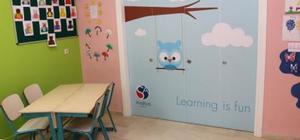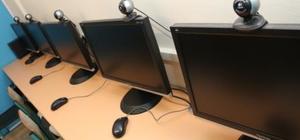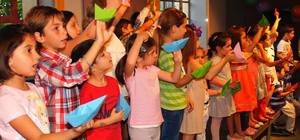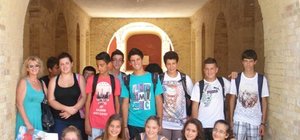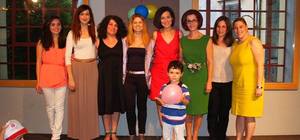 Andrioti School
Videopräsentation
Lage der Sprachschule
Andrioti School is located at the charming and quiet suburb of Corfu town, Garitsa, a minute's walk from the picturesque Garitsa Bay. It is within walking distance from the historical centre of the town, and minutes away from the airport, which makes it easily accessible to everyone.
Corfu is a beautiful green island, which enjoys a mild Mediterranean climate. Corfu is a very popular tourist destination. Up until the early 20th century, it was mainly visited by the European royals and elites, including Empress Elisabeth of Austria. It is still popular with the global elite and in the island's northeast the homeowners include members of the Rothschild family.
British naturalist Gerald Durrell wrote three well-loved books about his 1935–1940 childhood on Corfu: "My Family and Other Animals"; "Birds, Beasts and Relatives"; and "The Garden of the Gods".
The island's history is laden with battles and conquests. Corfu was long controlled by Venice and repulsed several Turkish sieges, before falling under British rule following the Napoleonic Wars. Corfu was eventually ceded by the British Empire along with the remaining islands of the United States of the Ionian Islands, and unification with modern Greece was concluded in 1864 under the Treaty of London. Corfu is renowned for its long tradition and rich culture which is unlike any other Greek island. In 2007, the city's old city was designated for the UNESCO World Heritage List.
Here you will also discover a compact world of beautiful beaches and stunning mountain peaks, ancient ruins and picturesque villages. There is something for everyone on the island, whether you prefer peace and quiet or a lively cosmopolitan holiday destination.
Zurück zu den Ergebnissen