Alpha Aktiv Heidelberg
Deutschland/Heidelberg
Sprachen
German
English
French
Polish
Russian
Spanish
Kurse
Intensivkurs
Businesskurs
Examensvorbereitung
Akademischer Kurs
Sommerkurs
Über die Sprachschule
The language academy Alpha Aktiv was established in 2003 by Ms. Beata Drogi, a pedagogue and specialist in German studies with years of experience. With the help of our young and engaging team and by the use of our efficient and unique training methods, we work hard to achieve our committed goal of leading you through the world of languages. The language academy Alpha Aktiv is situated in a very modern building in the center of Heidelberg.
The classrooms are spacious and equipped with modern furnishings, which helps to create a pleasant, friendly and delightful learning atmosphere. Students may avail of classroom facilities when they are not in use, for their homework or to listen to Learning-CDs. Appropriate media is available at the school, free-of-charge. WiFi is available throughout the school. There is a computer room with internet connection and a DVD-Player for student use. The classrooms of the language academy Alpha Aktiv are air-conditioned to help guarantee a pleasant learning environment. This is important at all times of the year, especially during the hot summer months. The academy also provides a student room for music and another for reading which can be used during student free time. We are certified by TestDaF and Telc. Additonal to these tests, we do also offer the major English tests TOEIC and TOEFL.
Adresse
Deutschland
69115 Heidelberg
Hans-Böckler-Straße 2
Gegründet: 2003
Maximale Anzahl an Studenten and der Sprachschule: 200
Webseite der Sprachschule: Alpha Aktiv Heidelberg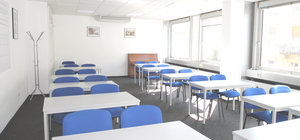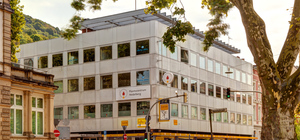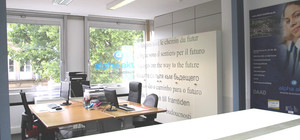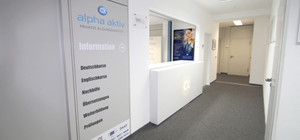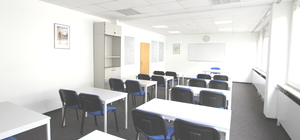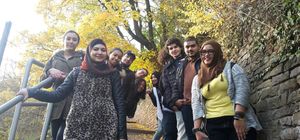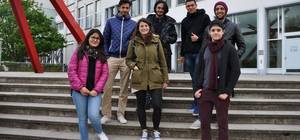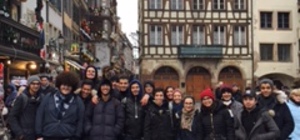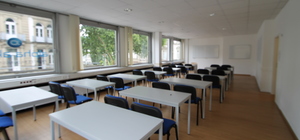 Lage der Sprachschule
The idyllic University City Heidelberg is located in the southwest of Germany in the metropolitan area Rhein-Neckar, right next to the river Neckar. The city has a long history dating back to the Roman era. The castle ruins and the old town of Heidelberg attract millions of tourists every year. 30.000 of the 140.000 inhabitants of Heidelberg are students, most of whom study at the University of Heidelberg. The University was established in 1386 as the third university to be founded in German-speaking countries and is the oldest university in Germany. Students study a wide range of subjects,the most popular of which remain Medicine, Law and Sciences. Thanks to its central position, other famous University Cities including Karlsruhe, Darmstadt, Frankfurt, Stuttgart, Mainz and Köln can be reached very quickly from Heidelberg. As a University City, Heidelberg welcomes many international students. Our students can get a quick impression of student life, and students living in the city can use and improve their language skills on a daily basis.
Zurück zu den Ergebnissen