AELS English Language School
Malta/Msida
Kurse
Standardkurs
Intensivkurs
Businesskurs
Examensvorbereitung
Tailor made course
Über die Sprachschule
AELS-Malta has been established to provide the best possible language learning environment for adult students and professionals who wish to equip themselves with the language skills and knowledge required to pursue further and higher level studies, where the academic medium of communication is English. AELS-Malta offers a variety of courses which have been designed to suit the needs of language students: General English, Business English and English courses for specific purposes for several sectors. AELS-Malta also caters for students who wish to follow an exam preparation course for internationally recognised examinations such as IELTS and other international English Tests. We believe that our high quality learner centred communicative courses, delivered by our dedicated professional staff, combined with the students' commitment to fulfilling their goals and aspirations, maximises the students' potential to excel in their English language proficiency. AELS-Malta is committed to offering its students not just a course, but an unforgettable, life-changing, educational experience.
Adresse
Malta
MSD 1421 Msida
The Emporium Level 3, C. de Brocktorff Str., Msida MSD 1421, Malta IIM-Malta Ltd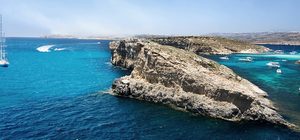 Lage der Sprachschule
The School is about five minutes walk to the Manoel Island Yacht Marina and about 12 minutes walk from Sliema with its busy seafront. The area is well served by public transport. St Julian's and Valletta (the capital city) are just a few bus stops away. On this Google page you can find the location of AELS – Malta.
Zurück zu den Ergebnissen