Genki Japanese and Culture School
Japan/Tokyo
Kurse
Standardkurs
Intensivkurs
Onlinekurs
Sommerkurs
Über die Sprachschule
GenkiJACS is a revolutionary Japanese language school. We believe that you cannot fully understand the Japanese language without also understanding Japanese culture. Therefore, lessons focus not just on what to say, but on when, how and why to say it. We adapt our lessons to the needs of each student, while keeping them practical and interesting, to give you the skills and confi dence for success. A full schedule of events and activities, both at school and outside it, lets you master what you learn in class. Our experienced and friendly teachers and staff provide individual attention and care. And our great locations in the center of both Fukuoka and Tokyo allow you to experience Japan the way you want it. These are the reasons so many people study with us again and again, and why we were voted for the last four years running as one of the world's top language schools!
Adresse
Japan
160-0022 Tokyo
Hanazono Building, 5-17-6, Shinjuku-ku 3rd floor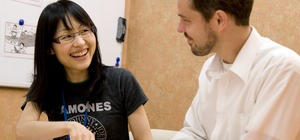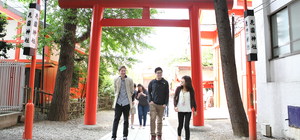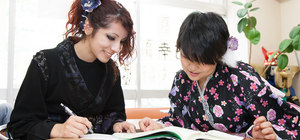 Genki Japanese and Culture School
Videopräsentation
Lage der Sprachschule
GenkiJACS' Tokyo branch is just minutes on foot from Shinjuku Station, Tokyo's central train station, in the heart of the city's entertainment district. We can't think of a more convenient location for a Japanese school, surrounded by hundreds of restaurants, karaoke boxes, bars, game centers and more. Despite that, you study in a perfectly calm and serene environment, as the school is in the grounds of the famous Hanazono Shrine. Every morning you'll pass through the shrine's massive red torii gates to get to school. Classroom windows overlook the central shrine itself, and you can take lunch on the shrine steps.
Zurück zu den Ergebnissen