EEC-ITIS Malta Tourism and Languages Institute
Malta/San Gwann
Sprachen
Arabic
German
English
French
Italian
Japanese
Maltese
Russian
Kurse
Standardkurs
Intensivkurs
Businesskurs
Examensvorbereitung
Akademischer Kurs
Onlinekurs
Sommerkurs
Tailor made course
Über die Sprachschule
EEC-ITIS Malta Tourism and Languages Institute is a merger of two schools, formally known as Malta Tourism Institute (ITIS) and EEC Language Centre. The Institute is also represented in the council of the Malta Association of Hospitality Executives (MAHE) in the field of education especially in hospitality and catering.
EEC-ITIS is committed to advance, preserve and disseminate knowledge and culture through teaching and the influence and example of corporate life to promote wisdom and understanding. Our mission is to provide every student with the best possible opportunity to acquire relevant up-to-date knowledge of the subject area and to develop skills appropriate to student's likely future needs.
EEC-ITIS engages a number of highly qualified academic staff in all fields of study. Our Languages centre offers an interesting selection of different courses, the main area is English as a Foreign Language (EFL), including General English for children, teens and adults, English for specific purposes, English plus Practice Placements, Summer Camp programmes and much more. It also offers teacher trainer courses. The Centre has hosted many groups and individuals world-wide and has participated in number EU projects with many schools and colleges.
Adresse
Malta
SGN 2310 San Gwann
EEC-ITIS Building, St Paul's Street, San Gwann 9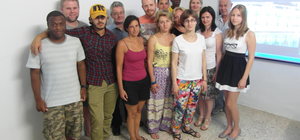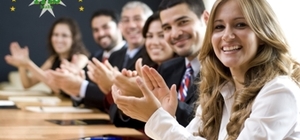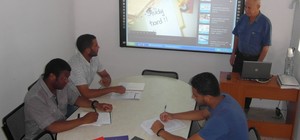 EEC-ITIS Malta Tourism and Languages Institute
Videopräsentation
Lage der Sprachschule
San Gwann, a residential suburb with a commercial centre San Gwann is a town located on the North Eastern part of Malta, close to St. Julian's, Sliema and Birkirkara. The suburb is mainly made up of new buildings and being so close to Sliema and St. Julian's, San Gwann provides a cheaper real estate option for both locals and foreigners. Today San Gwann had grown into a residential and commercial centre; in fact, the main road is lined with a number of shops, restaurants, cafeterias, take away shops, a post office, two banks, financial centre and in the outskirts of the town, an industrial estate has been created, housing a number of factories and manufacturing plants. There are a few archaeological remains in the area, suggesting that San Ġwann has an ancient history. There are a pair of cart ruts found near the area of Sant Andrija, whose dating is not definite, bus is assumed to be pre-Punic times, probably carved out during the Bronze Age period from 2300-1000 BC. For more details go to: http://www.malta.com/en/about-malta/city-village/san-gwann
Zurück zu den Ergebnissen