SACE Adelaide College of English
Australien/Adelaide
Kurse
Standardkurs
Examensvorbereitung
Über die Sprachschule
SACE Adelaide was established in 1987 and is a leader in English language training. A member of the International Association of Language Colleges, SACE Adelaide is a recognised Teacher Training Centre. Students enjoy a supervised Self Access Centre, academic counselling and an integrated community connections programme. Offering a wide range of courses for you to choose from, flexible courses, small class sizes and a balance of student nationalities, SACE Adelaide aims to help you communicate in English as quickly and efficiently as possible.
Adresse
Australien
SA 5000 Adelaide
Waymouth St 47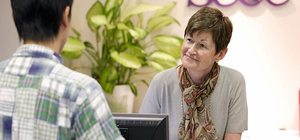 Lage der Sprachschule
The capital of South Australia, Adelaide is a multicultural, modern and tolerant city with a wonderful lifestyle. Well planned, with a population of 1.4 million, it has earned praise as a world-class centre for education, the arts, science and technology. An ideal Mediterranean climate adds to its relaxed and friendly environment, and its excellence in the performing and visual arts has made it the Festival City of Australia. Adelaide is situated on the coast with miles of white sandy beaches just twenty to thirty minutes from the city centre. Adelaide is a safe, friendly value packed destination.
Zurück zu den Ergebnissen