A2Z School of English. London
Reino Unido/London
Cursos
General course
Intensive course
Exam preparation
Akademic course
Summer course
Tailor made course
Acerca de esta escuela
A2Z School of English, London is in the centre of Wimbledon, has 5 classrooms, a reception and free computer area.
There is free Wi-Fi Internet throughout the building and a free student library. Wimbledon is one of the best places to learn English in London, one reason being that there are many nearby home-stays so students spend less time travelling to school than if they were studying in central London. In addition, Wimbledon is one of the nicest areas in London and has great parks, shops and transport links to central London.
Our teachers are dedicated to providing you with the very best opportunity to learn. We offer a range of principal courses for all levels including the A2Z Method, one of the fastest ways to learn English, the communicative method, IELTS, FCE, CAE, TOEIC, Business English and additional module classes in the A2Z Method, conversation, reading and writing and grammar and vocabulary.
We have a great social calendar with events organised every day and other events including day trips to famous cities such as Cambridge, Canterbury and Brighton as well as organising local trips to the British Museum, Chelsea Football Stadium and Oxford Street. Many of our weekly events are free, such as our film club and A2Z's tea party.
Dirección
Reino Unido
SW19 1PS London
The Broadway 1 - 3 , 1st Floor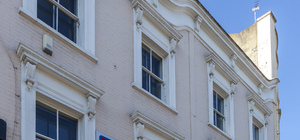 A2Z London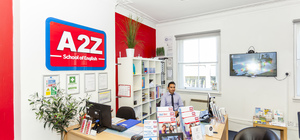 School Reception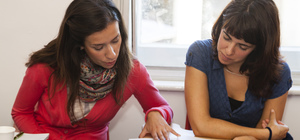 Students in the classroom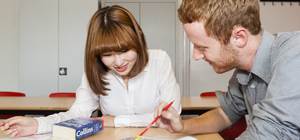 Students in the classroom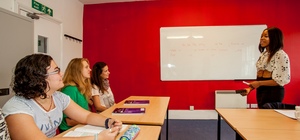 Students in the classroom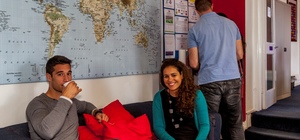 Students at the tea break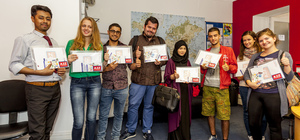 Students certificate
Ubicación de la escuela
We are in the centre of Wimbledon, right opposite the railway station and Centre court shopping centre on the Wimbledon broadway.
We are near the Wimbledon railway station, Wimbledon village, Wimbledon broadway, Centre court shopping centre and the Odeon cinema. The Broadway runs from Wimbledon village to the South Wimbledon and passes through the centre of Wimbledon.
Transport links:
A2Z School of English is 2 minutes walk from Wimbledon railway and underground station, the main bus and tram stop in Wimbledon. It is also 5 minutes walk from the main bus station.
Volver a los resultados